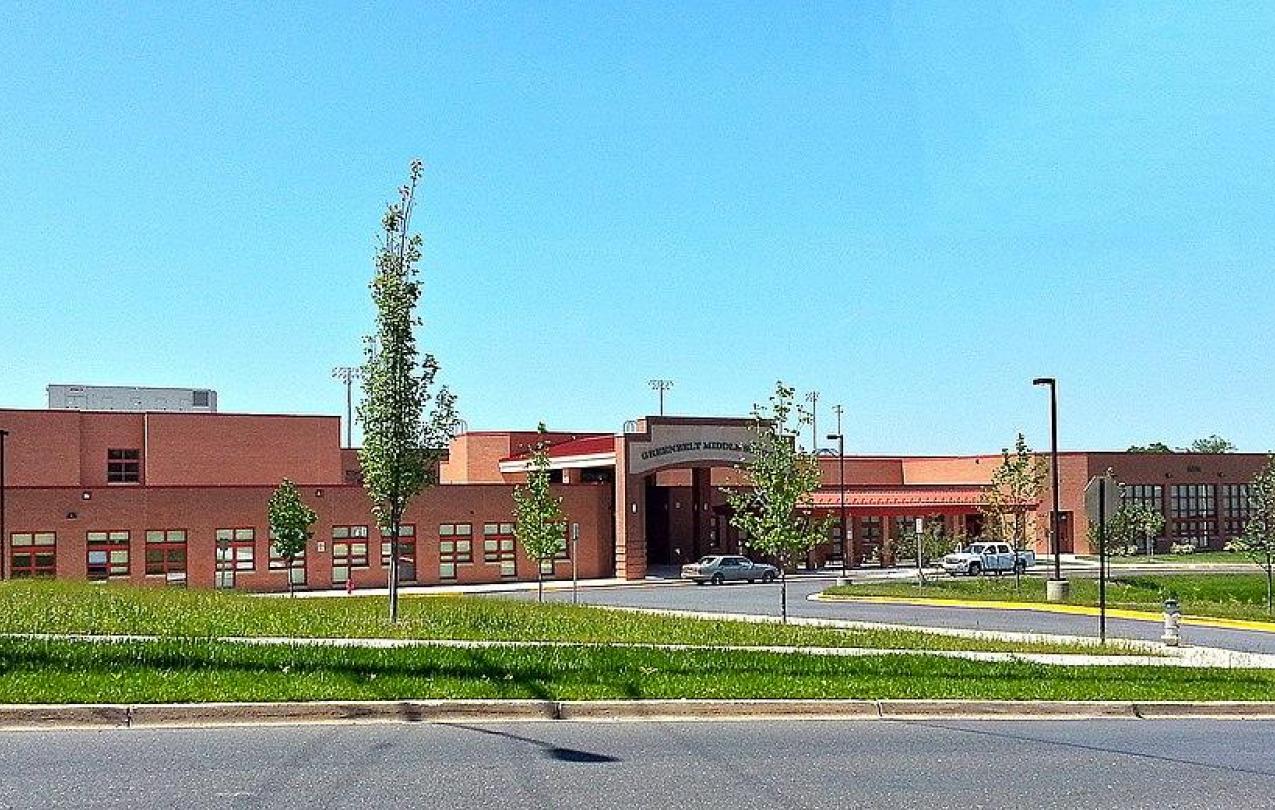 (Anthony Bailey/Wikimedia Commons)
Calvin Lanier starts his day at Laurel High School by greeting students as they enter the main lobby in the morning.
He looks out for any telltale signs that a student isn't O.K. Are they acting differently, are they walking with their heads down?
When he notices something off, he'll make a mental note to go find that student later and ask what's wrong. One day, a normally loud and boisterous student was quiet and sullen when he arrived. Lanier sought him out to talk. The student was living in a foster home and receiving only hand-me-down clothes for school, and he was being bullied.
"He was really, really upset and hurt, and wanted to hurt the other student," Lanier said.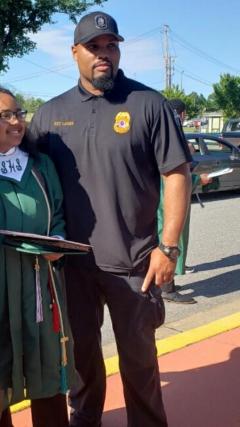 He talked the student down from starting a fight, and helped the student get better clothes for school.
This is just one example of how the relationships that security personnel form with students at Prince George's County Public Schools prevent fights and other incidents. Security personnel are coaches, mentors and confidants for many students throughout the district.
But many are facing demotions and loss of pay.
PGCPS CEO Dr. Monica Goldson has decided to demote all 22 Lead Investigator Counselors, and reduce the number of Investigator Counselors at schools from two to one. Some of these senior employees are facing reductions in pay of $10 per hour.
Many in the community are upset about this decision, as well. One parent started a petition on Change.org calling on Goldson to reverse her decision. More than 590 people have signed it so far, and many cite concerns over safety as their reason for doing so.
ACE-AFSCME Local 2250 is calling on Goldson to stop attacking our security personnel and keep schools safe. We need those in our community – parents, teachers, Local 2250 members, students and others – to support security staff by signing the Change.org petition and participating in our letter campaign. Click here to send letters to the PGCPS Board of Education and PG County Executive calling on them to reject Goldson's decision to make schools less safe.  
Goldson's choices are also hurting our PGCPS workers during an unprecedented pandemic.
Lanier will lose $15,000 from his salary with Goldson's decision. He and others have also spent their own money on trainings for their positions throughout the years.
"I've been here 14 years. I worked my way up to my position," he said. "I earned it, I earned my money and now it's being taken away unfairly."
He'll have fewer funds to help his daughter – a PGCPS graduate – with college.
Lanier has another daughter who is still enrolled in PGCPS. He's concerned about how this decision will affect students' safety.
"Nobody talked to us about what we do," he said. "They just assumed."
Security staff employed by PGCPS do not carry weapons in schools. Investigator counselors do have arrest powers, but Lanier said that making arrests is less than 5 percent of his job. And even then, PGCPS staff do not handcuff students and take them to jail.
The majority of his time is spent talking with students and ensuring the buildings are safe. Security staff check for trespassers, make sure doors are secure, keep students from skipping class and mediating arguments. Most importantly, they build trust.
A former student came to Lanier after getting in a fight in a bathroom to report that the other student had a razor. She knew she would be reprimanded for fighting, but she trust Lanier and wanted to ensure the school was safe.
"That's how we were able to prevent a cutting," he said.
Goldson's decision to reduce the number of Investigator Counselors at schools is also a "safety issue," according to Sharon Wilson-White, an Investigator Counselor.
If there's a fight happening between students, there will now be only one Investigator Counselor who can step in to stop it, she said. And if that Investigator Counselor is sick or goes on vacation, there will be no one.
Lead Investigator Counselors also provide important leadership to other security staff. Wilson-White learned a lot from her lead when she started nearly three years ago. She came to PGCPS from a police department, and her school's lead helped her adjust to working with kids versus adults.
These employees go above and beyond for students, Lanier said. They stay late and attend students' games or events. But with Goldson's decision, they're left feeling unappreciated.
"If the job doesn't care about me, I'm not going to put the extra work in," Lanier said. "It won't be the same type of environment that the school normally had."
Next year, high school security personnel will have to get to know not only the freshmen, but also the sophomores who were learning virtually due to the COVID-19 pandemic. They'll have to do so without their leadership and with fewer employees overall.